NW Community Food Case Study: Attendance Tracker Google Sheets to OneTap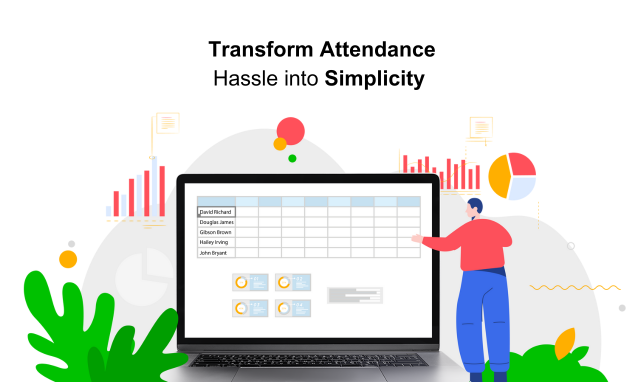 Non-Profit Challenges
Why?
Funding (Grants or private donations):
finding new sources of funding.
Money, Money, Money (grant funding and donations) is the bloodline.
Without sufficient grant funding, non-profits face the risk of shutting down.
Expanding Services:
grow the services offered to help more people in the served community.
A non-profit with more services can effectively deploy its grant funding to serve more people, increasing its impact on the community.
Community Impact:
create meaningful changes in the community.
Create a meaningful change in the community.
Volunteer Engagement:
get more volunteers and keep them interested in helping the non-profit's mission to serve more people.
More volunteers means a non-profit has more leverage over its mission to help serve people.
Accurate Impact / Engagement Reports:
measure statistics like how many people were impacted by its services.
Measurable data on its impact on the community is paramount for attracting future funding, new grants, and demonstrating the effectiveness of its grant funding.

E.g. knowing how many people engaged with a non-profit's services.
OneTap benefits
How it's useful for non-profits

Reports for fundraising: track visitor attendance data for better reports.
When it's time for fundraising, share accurate engagement metrics.

Government grant applications, donor meetings, fundraising marketing campaigns… let the numbers make your case!
Measure Impact: know how many people your non-profit has impacted.
Run real-time reports to find out how many unique people/members your non-profit has impacted.

Find out what services, events, and programs your members are most interested in!
Check-in process: take attendance effortlessly with less manual labor.
Free up your volunteer's time for bigger tasks; Set up a self-check-in process for visitors or equip your volunteers with our iPad app. You'll breeze through the long check-in lines 2x faster than sign-in sheets.

With features like profiles database, name search, profile custom fields (e.g. what they said on the registration form), up-to-date lists, QR codes, QR passes, and a self-check-in kiosk.
Paper-less:  ditch your paper sign-in sheets.
From paper chaos to digital lists on your iPad in a few clicks. No more printing, recycling, or reprinting… and the dreadful manual data transfers to Excel are a thing of the past!
Powerful collaboration: keep everyone on the same page.
From management, staff, to volunteers, everyone knows who's checked in, when, and where. Reduce your communication burden – calls, texts, and passing around paper sheets.
Enhanced image: change the way visitors see your organization.
Create a better experience for your visitors and make them see your brand differently.

With a self-check-in process with your logo, check-in instructions, notes about visitors, remember birthdays, and more!
About NW Community Food
The best way to measure success in the world of non-profits is to quantify how much impact you have on the community. NW Community Food stands as a testament to this commitment by dedicating itself to uplifting the residents of Washington, DC. Their unwavering dedication is shown through community service and fundraising.
At the heart of NW Community Food's success is Kathy Hudson, a dedicated volunteer who embodies the organization's spirit of service. Like many volunteers, Kathy has faced various challenges inherent in the day-to-day operations of a food pantry. These challenges were tied to securing funding, obtaining donations of essential items like shelf-stable foods and personal hygiene products, and navigating the challenges of securing grants from the government and private donors.
Grants are essential for non-profit organizations such as NW Community Food, providing crucial financial backing frequently designated for particular programs or initiatives. These funds provide a bridge between existing resources and the needs of the community on the ground, addressing the expanding needs of the community. Moreover, grants validate an organization's mission, increasing its credibility and effectiveness by expanding its capacity to attract support from a diverse range of stakeholders.
Common Challenges Faced by Non-Profits
Inflation
Nonprofits are significantly affected by inflation, facing limited funding grants. According to BDO's annual Nonprofit Standards survey, 92% of these organizations are actively dealing with the impact of inflation on their workforce and operations. With reduced government support, 65% of these nonprofits are increasing wages and salaries to help employees manage the escalating costs. Additionally, 54% strive for operational efficiencies to maintain budgetary balance while serving a larger community.
Revenue Diversification
In addition to balancing budget efficiency and community impact, nonprofits continue to struggle to diversify their revenue sources. Survey data shows that 64% of nonprofits plan to seek support from new donors and grants, acknowledging the pressing need for adequate funding in times of economic uncertainty.
Reserves and Talent Challenges
Recently, nonprofits have encountered challenges regarding declining reserves and retaining talent. The survey underscores a reduction in operating reserves. According to BDO USA, In 2022, organizations were discovered to have reserves exceeding 12 months, yet only a scant 27% met this benchmark, notably down from 38% in 2021. To enhance their savings, nonprofits need to review fixed costs, improve efficiencies, and foster compelling work environments to attract and retain dedicated volunteers aligned with their missions.
Maximizing Non-Profit Potential Through OneTap Integration
Moreover, having user-friendly tools like an attendance tracker is crucial. A simple attendance system encourages volunteers to engage more effectively in their service. When volunteers find administrative tasks hassle-free, they will likely invest more time and effort in meaningful activities, contributing positively to the non-profit's goals.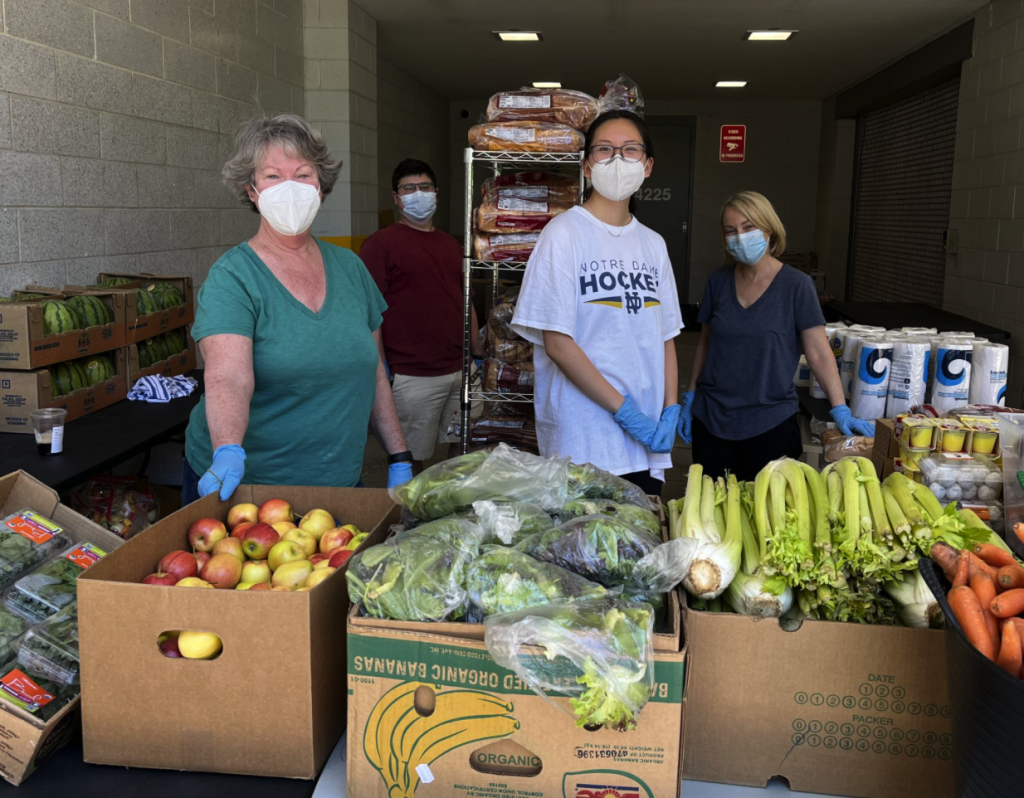 Difficulties NW Community Food Faced with Google Sheets
Attendance tracking was one of the most persistent issues NW Community Food and its volunteers faced. Traditionally, volunteers managed attendance either manually or through Google Sheets. However, this method was inconvenient since it required manual input and data transfer to Google Sheets. This process consumed valuable time that could have been used more effectively.
During Kathy Hudson's volunteer work at NW Community Food, she faced various challenges, notably grappling with the cumbersome process of using manual data entry. This labor-intensive procedure involved meticulous transcription into Google Sheets, proving time-consuming and ineffective. Moreover, this repetitive process led to a loss of valuable labor hours, frustration, and duplication, and a chaotic system unequipped to handle copious data again with Google Sheets. The increased threat of potential data loss heightened apprehensions about preserving data integrity, a crucial element for an organization dedicated to delivering impactful community service.
To solve these problems, having a tool that makes work easier is really important. This tool can easily keep track of how much they're affecting things, how engaged people are, and how they're using the time. OneTap can help organizations look for grants by showing how involved people are and how well they use their time. Plus, with a quick tap to mark attendance, making reports and figuring out how many people showed up becomes much simpler.
Kathy's challenges while manually managing attendance records
Manual Data Entry: Volunteers had to manually record attendance information by hand, often using printed sheets.
Time Inefficiency: Manually inputting data into Google Sheets consumed valuable volunteer time that could have been better spent on important tasks such as planning fundraising strategies or applying for grants.
Risk of Errors: The manual transcription and re-entering of data to Google Sheets increased the likelihood of errors, posing a threat to data accuracy and organizational integrity.
Lack of Organization: Extensive reprocessing of attendance records resulted in disorganization and a lack of streamlined data management.
Information Loss Risk: The extensive handling of data and manual processes within Google Sheets increases the risk of data loss, creating concerns about data integrity and effective community service.
I had to search for the names and navigate to the attendance column on my iPad, double-click, and input a '1' or checkmark next to each person's name using Google Sheets. This process is slow and frustrating.

Kahy Hudson- Volunteer at NW Community Food

Empowering Change: Kathy Hudson's Innovation with Attendance Tracker
Recognizing this challenge as an opportunity for change, Kathy Hudson sought a transformative solution. Besides simplifying the registration process through printed sheets, she hoped to improve efficiency and accuracy in recording community needs and services. During her search for solutions, while browsing on Google and engaging during community outreach efforts, Kathy discovered a simple and easy way to track attendance with OneTap.
A tedious data entry process and transcription errors are no longer a problem. With OneTap, volunteers now effortlessly register individuals, swiftly record attendance, and generate precise reports in real time. This tech-forward approach not only saves time but ensures accurate and actionable data, empowering NW Community Food to make a more profound impact within the community.
Key Benefits of an Attendance Tracker App
Enhanced Efficiency: 80-90% Accuracy
Compared to Google Sheets, attendance tracking apps significantly improve accuracy compared to manual registers, minimizing human errors in data entry and reducing instances of duplicate or missing records.
Time Savings: Streamlined Processes
Check-in tracking apps streamline the attendance process on Google Sheets, saving volunteers' time and administrators' time.
Real-time Remote Access: Anytime, Anywhere
With the ability to log attendance remotely via an internet connection, these apps provide real-time monitoring and access from different locations.
Detailed Reporting and Analysis: Insights at Your Fingertips
Attendance tracking apps offer robust reporting and data analysis tools, providing comprehensive insights into attendance patterns and visitor data, making them a more efficient choice compared to using Google Sheets
Cost Reduction: Long-term Savings
By automating processes and reducing paperwork, these apps can lead to significant cost savings over time, diminishing the need for physical storage and administrative overhead.
NW Community Food's evolution represents innovation in community service. By integrating OneTap with Kathy's initiatives, the organization revolutionized volunteer operations. Whit provides better reports, which help leaders make better decisions. Information about who's showing up and attendance data like frequency and engagement can also help grant proposals be more substantial, demonstrating the good work they're doing and increasing their chances of funding. NW Community Food's commitment to progress through innovative solutions is a testament to its unwavering dedication to serving the community efficiently and effectively.
By automating tasks and cutting down on paperwork, these apps can save a lot of money in the long run, reducing the need for physical storage and administrative work.
NW Community Food's growth shows innovation in community service. By combining OneTap with Kathy's initiatives, the organization changed how volunteers work. OneTap gives better reports, helping leaders make smarter choices. Knowing who attends and tracking attendance data, like how often and how engaged they are, can strengthen grant proposals. This demonstrates the great work they're doing and increases their chances of getting funding. NW Community Food's dedication to finding new solutions proves its commitment to serving the community efficiently and effectively.
"Beautifully fast and easy. Because it was finding a name and tapping it."

Kahy Hudson- Volunteer at NW Community Food
NW Community Food realized unprecedented success in non-profit services, and OneTap became its transformative ally. As technology drives its journey, the food pantry embraces innovation, bolstering its commitment to uplift Washington, DC.
Enhance your organization's efficiency and guest experiences effortlessly. Explore our customized plans today to witness OneTap transformative power in revolutionizing your community outreach and organizational efficiency.
A big thank you to Kathy Hudson from NW Community Food for sharing their amazing story with us.