Digital Attendance Tracker: Why it is the Smarter Choice?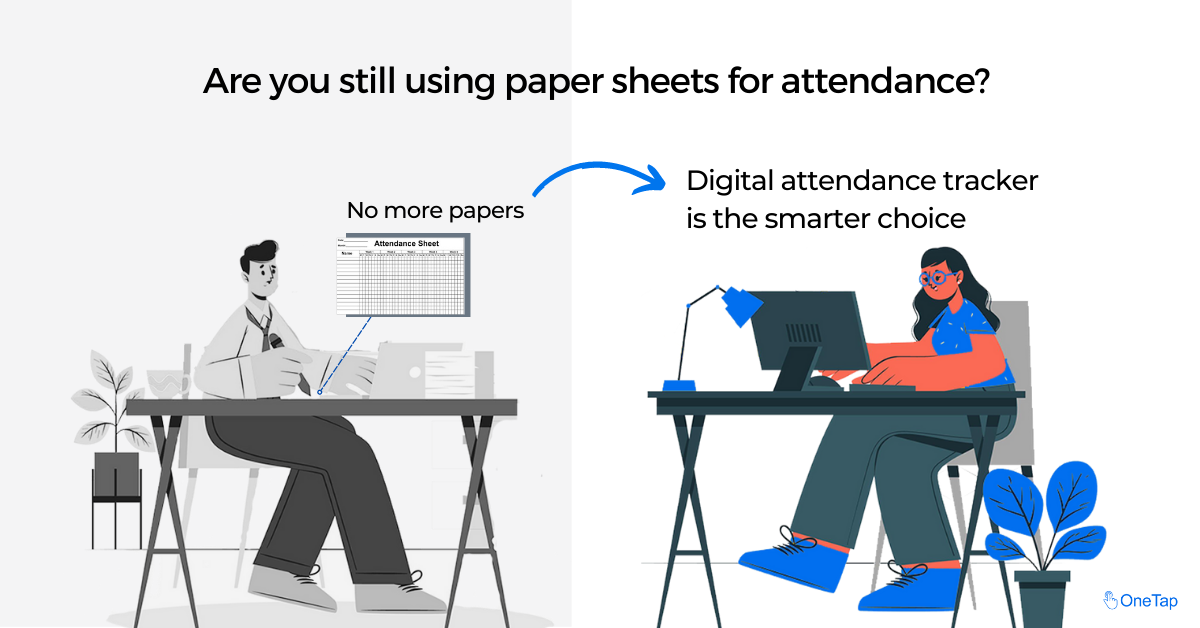 In today's fast-paced world, time is of the essence, and every second counts. Keeping track of students' attendance can be tedious and time-consuming.
Traditional methods of attendance tracking, such as paper-based Traditional methods of attendance tracking, such as paper-based systems, are outdated. These systems are also prone to errors.
This leads to inaccuracies in employee attendance records systems. These systems are not only outdated but also prone to errors. This leads to inaccuracies in employee attendance records.
These inaccuracies can result in significant losses. The solution? Choose the digital attendance system.
The Problem with Manual Attendance Tracking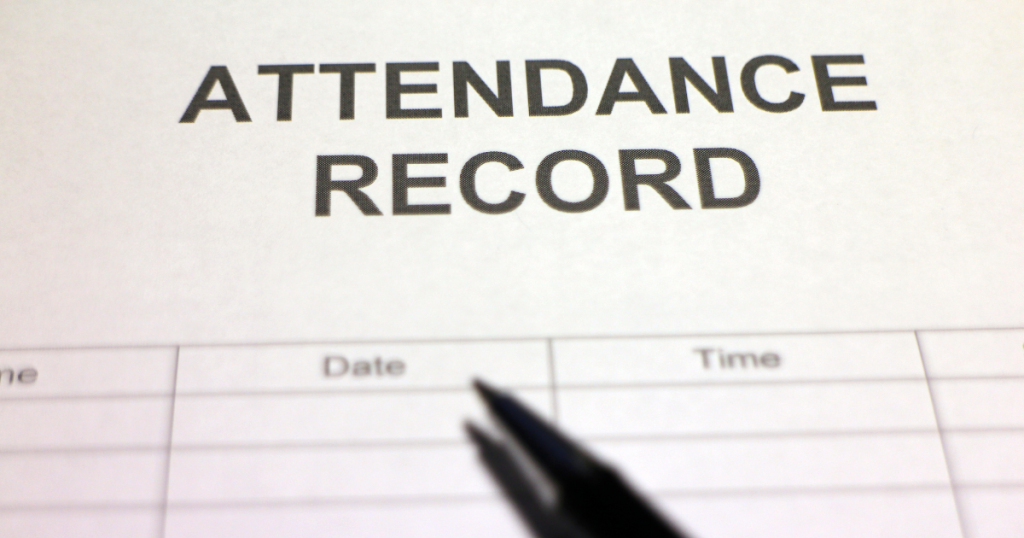 You've been taking attendance regularly by hand, but it's not streamlined. Collecting and compiling the data is time-consuming and can lead to errors. It's also difficult to keep up with changes in the schedule or room changes. Plus, paper attendance sheets can be lost, damaged, or misplaced, making it challenging to verify attendance records.
Another significant issue with manual attendance tracking is that it can be challenging to analyze data. Going through a stack of paper sheets to get insights is a daunting task. To make informed decisions, you need data that is easy to access and analyze.
Why Digital Attendance is the Smarter Choice

Gone are the days of manually tracking attendance on paper. Digital attendance tracking is the smarter choice for several reasons. Firstly, it eliminates the need for manual data entry and paper-based processes, which can be time-consuming and prone to errors.
Digital attendance tracking is a more efficient and accurate way to keep track of attendance.
More secure than paper attendance sheets. The data is stored in a secure, centralized database, accessible only to authorized personnel. The data is less likely to be lost, damaged, or stolen.
It is also more versatile than paper attendance sheets. You can quickly adapt to changing needs, such as adding new rooms, courses, or schedules.
You can automate the entire process and also access the data in real time, allowing you to make informed decisions quickly.
Digital attendance system provides greater visibility and accountability
Key Considerations when Choosing a Digital Attendance System
When choosing a digital attendance tracking system, there are several key considerations to keep in mind:
Cost and Budget
The cost of a digital attendance system can vary widely, depending on the features and functionality you need. It's essential to consider your organization's budget and choose a system that fits within it.
Ease of Use and Compatibility with Existing Systems
The digital attendance system you choose should be easy to use and compatible with your existing systems. It should be intuitive and easy to navigate, with a minimal learning curve. Additionally, it should be able to integrate with your organization's existing systems, such as your learning management system or student information system.
Security Features and Compliance with Regulations
Data security is critical when it comes to attendance tracking. Your digital attendance system should have robust security features like encrypted data storage and access controls. It should also comply with relevant regulations, such as GDPR or the CCPA.
Scalability and Ability to Adapt to Changing Needs
Your organization's needs are likely to change over time, and your digital attendance system should be able to adapt to those changes. It should be scalable, allowing you to add or remove users or features as needed.
User-Friendliness
The digital attendance system you choose should be user-friendly, with a simple and intuitive interface. It should be easy for users to enter and access data, and it should provide clear and concise reports.
Real-world examples of organizations that have switched to digital attendance systems
Several organizations have made the switch from paper-based attendance systems to digital attendance systems. For example, many universities and K-12 schools have made the switch to digital attendance systems, allowing teachers to track student attendance more efficiently. Events and conferences have also adopted digital attendance systems, allowing attendees to check-in and out quickly and efficiently. Also, no more security concerns.
One example is the University of California, San Francisco (UCSF). UCSF implemented a digital attendance system that integrates with their payroll system, allowing them to easily track employee attendance and generate reports.
Another example is the San Diego Unified School District, which has implemented a digital attendance system that has reduced the amount of paper used and improved data accuracy. The district has also seen a significant reduction in the time required to collect and analyze attendance data.
Healthcare organisation also switched from paper-based attendance tracking to a digital attendance system. The organization saw immediate benefits, including improved compliance with regulations, greater visibility into attendance data, and improved accuracy.
Popular attendance tracking apps you can consider
There are many attendance tracking apps available, each with its own set of features and functionality. Some of the most popular options include:
Key Benefits of Attendance Tracking App
Digital attendance tracking is the smarter choice for organizations looking to streamline attendance tracking and improve efficiency.
OneTap is a popular attendance-tracking app that offers several key benefits, including:
Mobile access
Real-time alerts
Real-time attendance tracking
Detailed reports on attendance data
Compatibility with most learning management systems
Simple and easy-to-use interface
Customizable to fit your organization's needs
Conclusion
Tracking attendance has never been easier – no more messy paper sheets! Digital attendance systems offer a smarter way of tracking attendance, eliminating the need for traditional paper-based systems. By choosing the right digital attendance system, you can improve efficiency, reduce administrative burdens, and improve accuracy.
Using OneTap lets you quickly and easily track attendance in real-time, set reminders, and have all the information at your fingertips – saving time and resources while eliminating paper-based processes. So, if you've been searching for an efficient, streamlined way to track attendance, then OneTap is the perfect solution for you! Get started with a Free OneTap Check-in App today!